You are here: hb9bbd.ch >> articles >> Haflinger Steyr Puch
Haflinger Steyr Puch
Category: Miscellaneous, Created: 2003-01-30 23:23:24

The Haflinger is a handy, antique offroad car. Steyr-Puch in Graz, Austria, produced this 4WD car in the late 50's to the early 70's. We use it now as an ideal shuttle to our Alphut.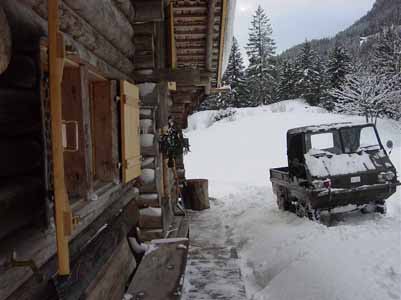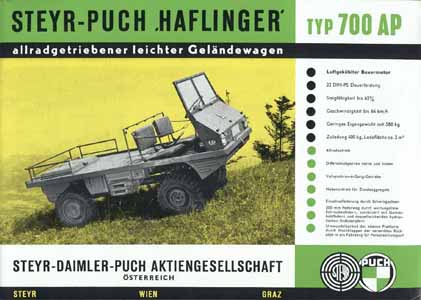 And here you find many sources of useful links to this remarkable little car:

STEYR PUCH HAFLINGER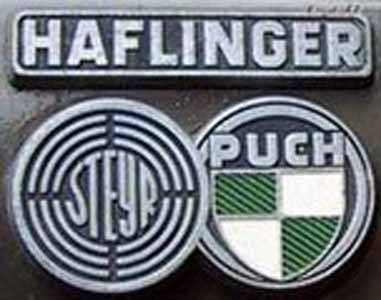 Back to Mainpage