You are here: hb9bbd.ch >> articles >> Cavity TH308
Cavity TH308
Category: EME Equipment, Created: 2003-02-14 21:29:36

OE9PMJ has developped these drawings for a cavity amplifier with the TH308. This amplifier delivers up to 600 watts on 1296 mc. It is, however good advise, not to exceed 500 watts unless you have many of these tubes on the shelf. I am using this cavity as the driver amplifier for the TH327.

HB9DWK, Fiorello gets credit for the CAD below: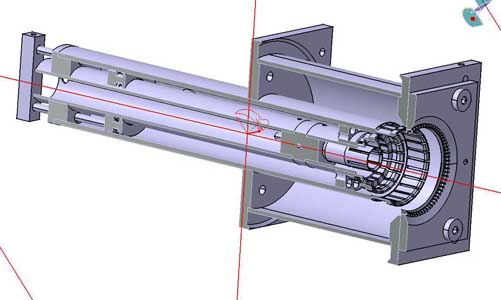 The plate capacitor should be built with Kapton of 0.12mm thickness. If you do not have access to kapton, glimmer will do the job - avoid teflon because it is not mechanically stable.













Do not forget that the TH308, TH338 have heater voltage of nominal 6.3V. On the other hand the TH328, TH340 are rated at nominal 5.5V.
It is absolutely essential, to reduce the nominal heater voltage by about 5% due to backheating on 1296 MHz. If you dont reduce the heater voltage to these levels, grid wires will overheat and crack which is equal to shorting the plate voltage to ground. The tube is lost.
Furtermore, the tube reacts critically on overcurrent in the grid. Be careful in biasing the tube and avoid input power of more than 30W. Bias current of 30mA is by far good enough for linear operation and with max. 30W input power you normally get >300W out.
Some tubes (commercial pulls) make up to 15dB gain on 1296MHz.

Heater Voltage for 1296MHz:

TH308 5.8 V
TH328 5.5 V
TH338 6.3 V


The tuning for TH308 and TH328 is different. The TH328 needs much shorter cathode cavity than TH308.

The Bias supply voltage should deliver up to 50V in order to stop emittance during RX periods.






A very useful source of tube data is here: DF6NA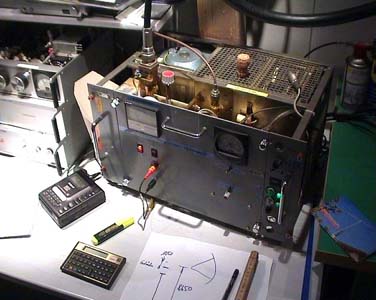 Back to Mainpage